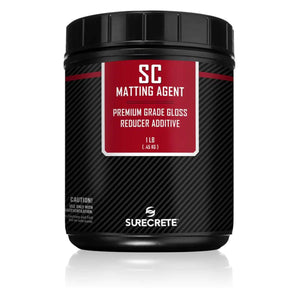 SureCrete Matting Agent - 1 lb
SC Matting Agent is a premium grade, micronized polypropylene, gloss-reducing matting agent designed for specific SureCrete sealers and coatings. SureCrete's formula delivers reduced settling of the additive after mixing due to the particulates' spherical shape and size.
Use 1 to 2 scoops per gallon if you are adding to SureCrete HS200 LV.