transform your concrete like a pro
Each kit comes with detailed step-by-step instructions, ensuring that you can tackle your project with the confidence of a pro.
Shop project kits
Do-it-Yourself Concrete Projects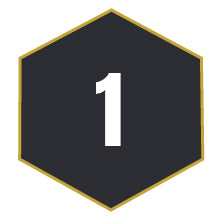 Get Inspired
VIDEO TUTORIALS & IMAGE GALLERIES
Our step-by-step project videos show you how it's done, highlighting the entire process from start to finish. Image galleries offer further creative inspiration.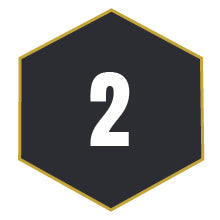 Get THE KNOW HOW
INSTRUCTIONS AND RESOURCES
GET THE MATERIALS
READY-TO-USE PROJECT KITS
All the products and tools you will need for the project - hand selected and guaranteed to work together.
Our Project Kits are shipped to you for free.
What makes us so great?
A history forged in concrete protection and beautification....  A mission spurred forward through ingenuity and nurtured by concrete artistry... 
View Our Story
CUSTOMER PHOTOS
See what DIY'ers like you are doing with their concrete!
"I wondered, is it really going to work? Now i'm saying to myself, it really does make it [existing colored concrete] pop! I was trying to get that wet look, that fresh look, that look like it's completely brand new, and this is helping bring it back to that former glory. Very easy...even a caveman could do it!"
Gabe L - Prescott, WI
Refresh My Existing Colored Concrete
"After looking at options at the big box stores, I realized this kit would give me a much more professional looking result - so many colors options to choose from and great instructions made it a no-brainer."
John Z - St. Paul, MN
Finish My Ugly Concrete Floor
"I didn't really want to do this project myself, however there wasn't anyone that wanted to even look at such a small job. Although I would have rather been golfing, the work wasn't too challenging and my sidewalk now looks much better!"
Ron B - Scottsdale, AZ
Resurface My Ugly Concrete
"After finally getting fed up with the ugly concrete where we keep our grill, I found out about the projects on DIYConcrete and tried out a kit for coloring concrete. For a fraction of what I would have spent to tear out and start over, I got a big transformation and the satisfaction I did it MYSELF!"
Tracy A - Minnetonka, MN