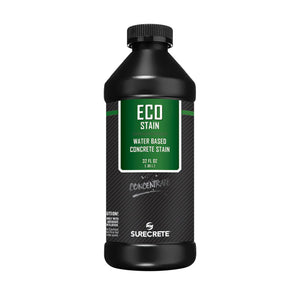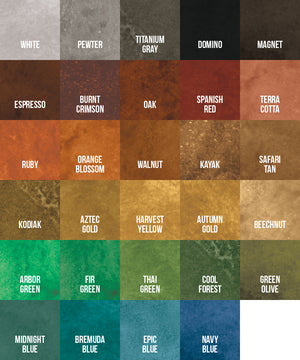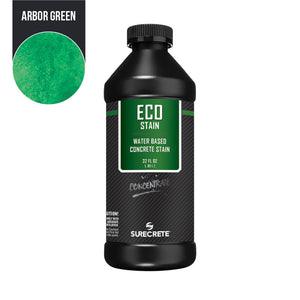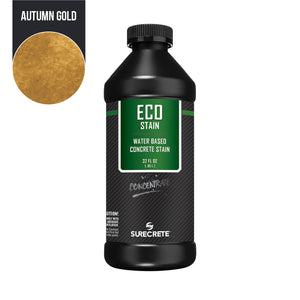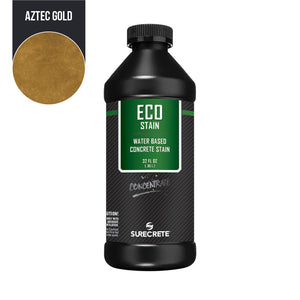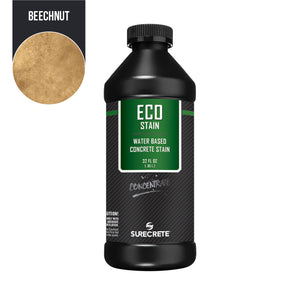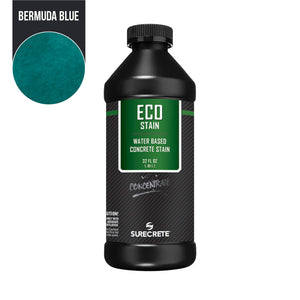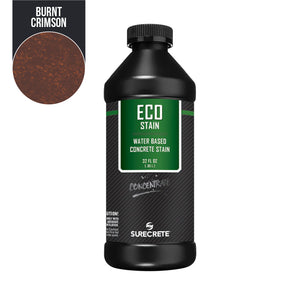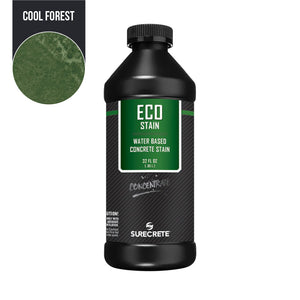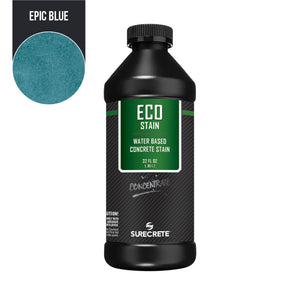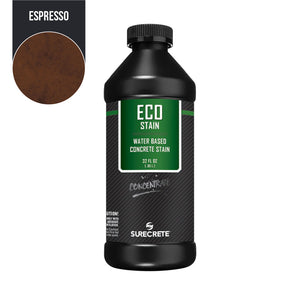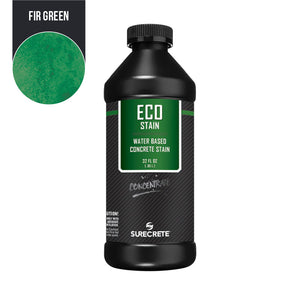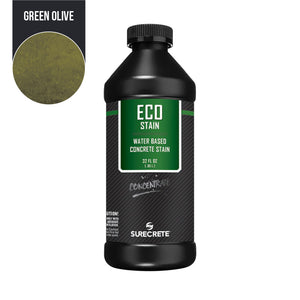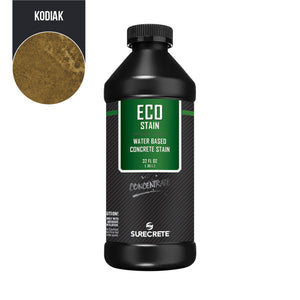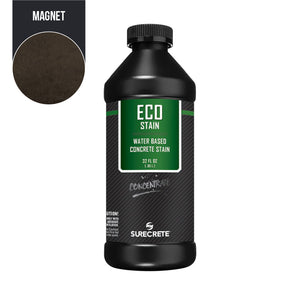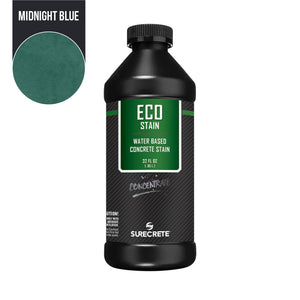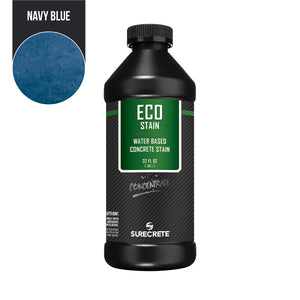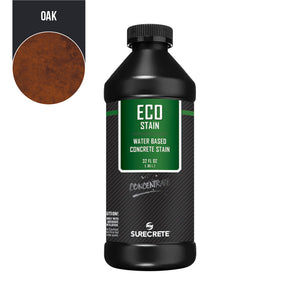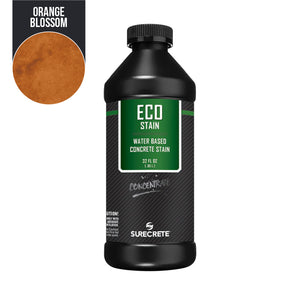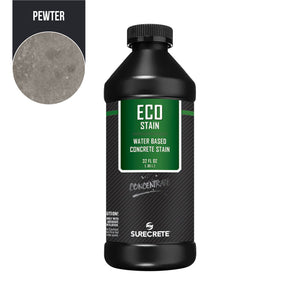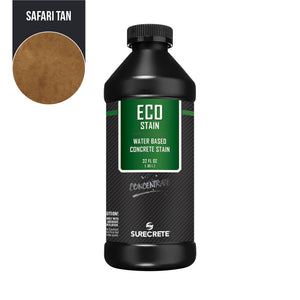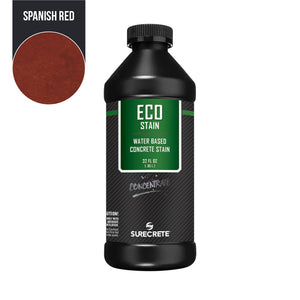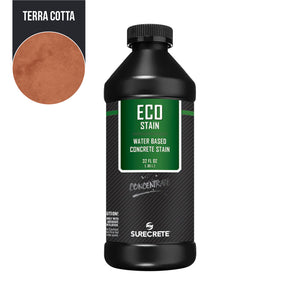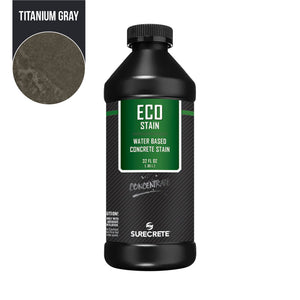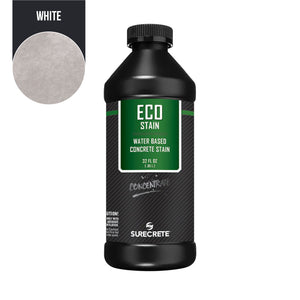 Eco Stain Water-Based Stain - 32 oz
Eco Stain™ by SureCrete, is a semi-transparent, concentrated, micronized pigment stain for coloring unsealed concrete. Dilutable with water, it allows for an array of colors and intensities - from the mellow to the dramatic. With no VOCs and low odor, it is easy to apply and safe for interior or exterior applications. UV stability and excellent color dependability make Eco-Stain the designer's choice when color really matters.  

Mix with water

Spray or brush apply
Covers approximately 200 square feet at "standard" strength
Unsure which color you'd like?
Test some colors on your concrete with Eco Stain 4 oz Test Samples.
This is an extra product for these projects:
Data Sheets