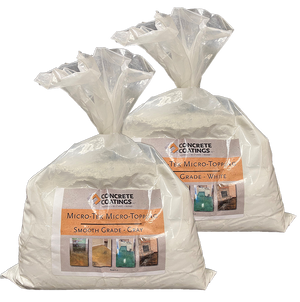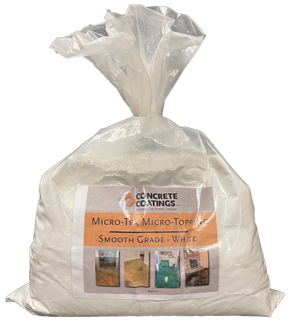 Micro-Tek - Micro-Topping Smooth Grade - 20lb Bag
Micro-Tek Micro-Topping by Concrete Coatings Inc is a single-component, polymerized, thin-section cementitious coating system. Micro-Tek can give the appearance of smooth concrete while remaining flexible, resilient, and paper-thin. Tight, flat surfaces are easily produced in a fraction of the time it may take with standard grouts. Due to their unique consistency, Micro-Tek surfaces are easy to clean and maintain. They produce an extremely durable, low-cost, yet attractive appearance.

Just-add-water mix
Available in White and Gray
Can be integrally colored with color packs*
Want to add color to your project?
*SC Color Packs can be purchased separately here.
This is an extra product for these projects:

Data Sheets